Bruce and Bonnie's Unofficial Akro Agate Collectors Page
---
Recent Finds #2
This is our new recent finds page. Check back often for updates. Click on the images for a larger view.
---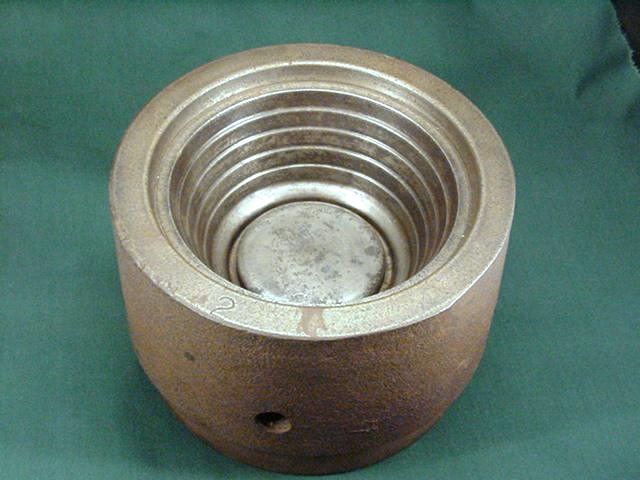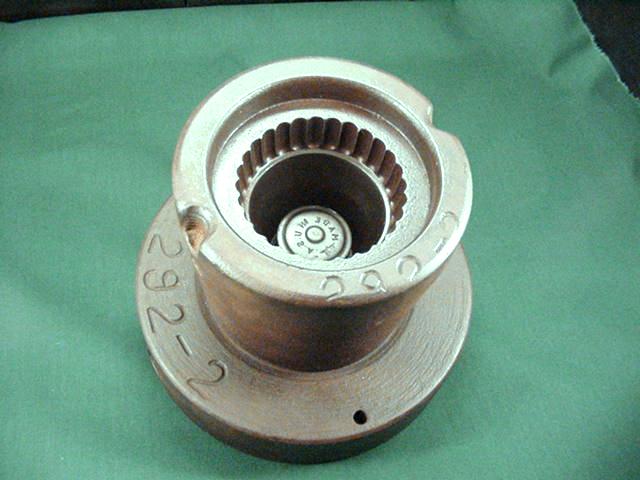 On the left is mold #2 that was used to make some of the #292 pots. The plunger that was used to push the pots out of the mold is inscribed with the Crow and Made In USA. The mold on the right was used to make the stacked disc bowl without feet. The bowls are almost impossible to find even though the mold looks well used.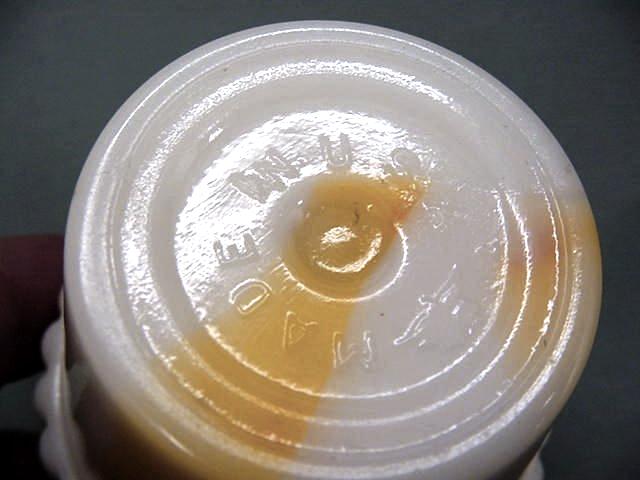 On the left is a closeup of the plunger for the #292 mold. Notice the damaged "I" in in. On the right is the bottom of a #292 pot that was made in the mold. Look at the mishaped "I". Click on the pictures to see it better.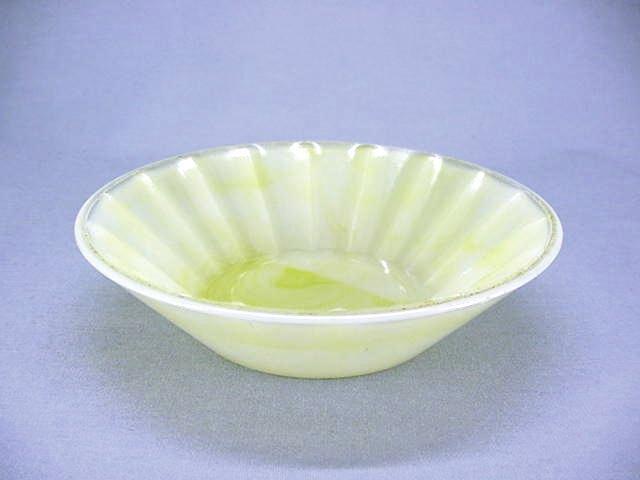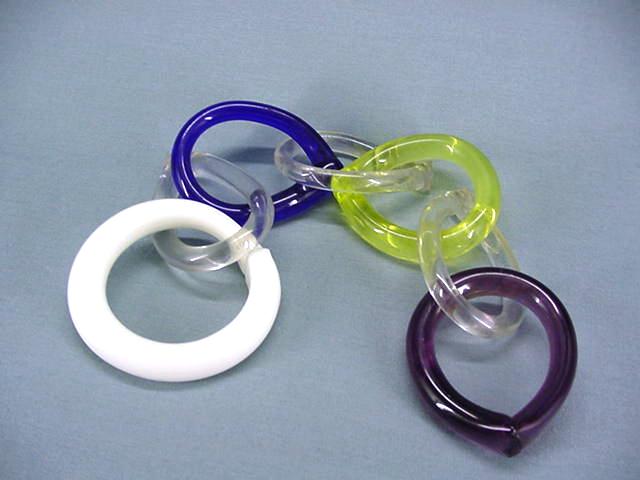 On The left is a piece of the chain that is pictured in Florence's book. Not much of this floating around. On the right it's obviously a finger bowl. Since everyone knows that bowls are our favorite this item was a necessity.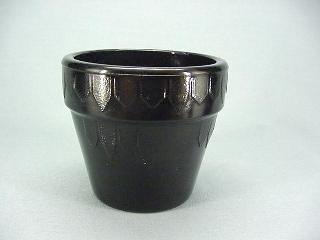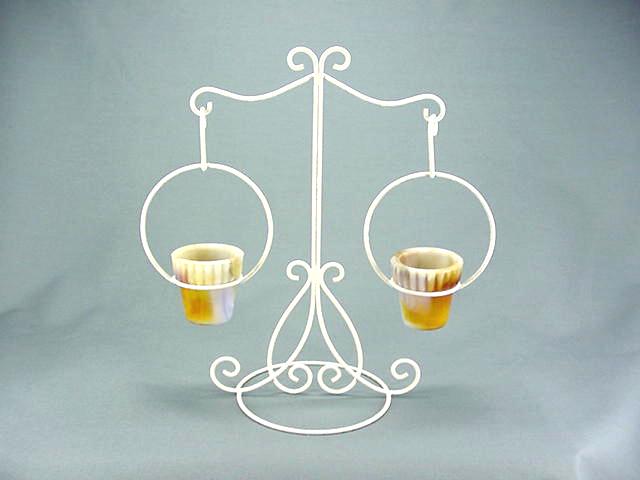 A couple of pieces we purchased off Ebay. The thumbpots on the left have the wildest colors I've seen. Just had to have them. The black #300 pot on the right is our first black banded dart pot. Sam Rader was the seller on both of these pieces. Kinda looks like his collection is slowly moving south.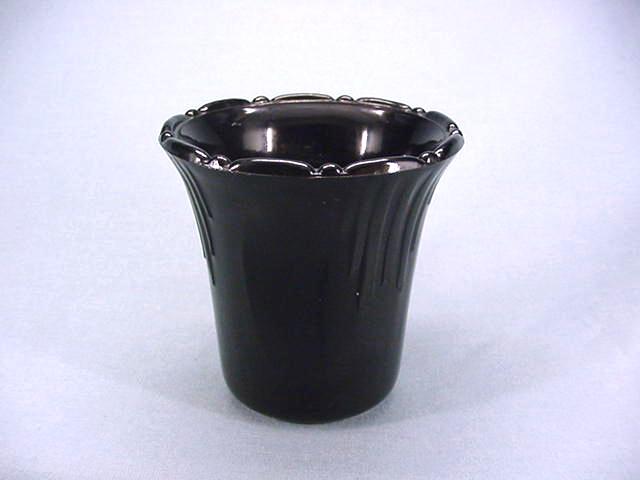 More Black pieces for our collection. We found the #297 pot on the left in Pennsylvania. The rectangular ashtray on the right was purchased off Ebay and the black #291 showed up on the way to Clarksburg last year.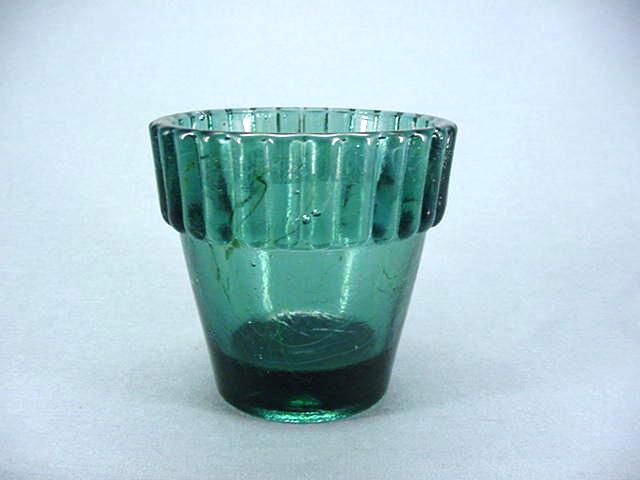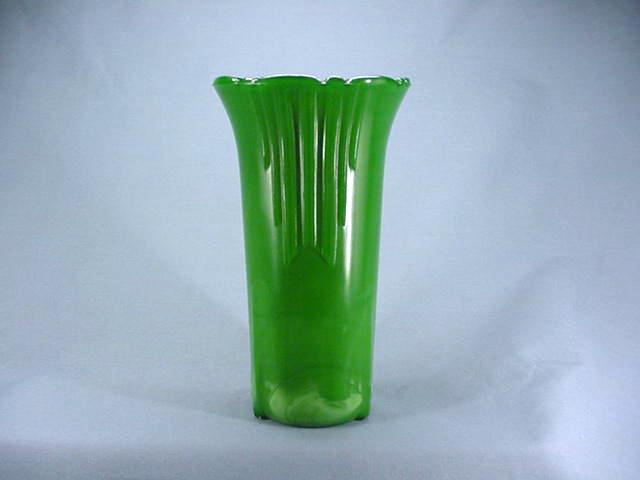 The #316 vase on the left was found in Pennsylvania along with the #292 pot on the right. Some people don't think that this #292 was made by Akro because of the color. I think it is Akro because I saw one just like it in Sam Raders collection and he actually dug his at the factory years ago.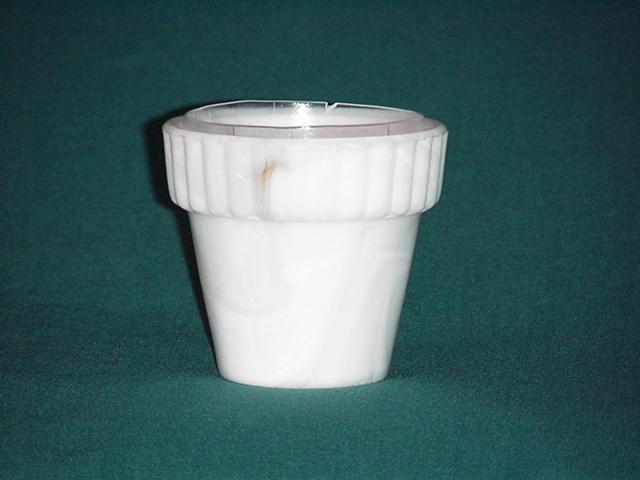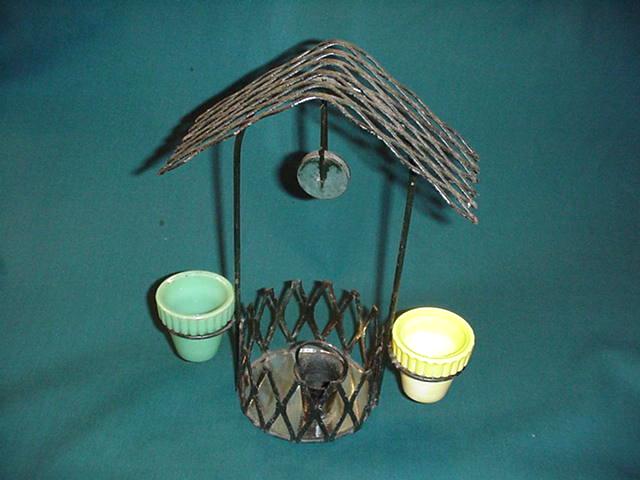 Bonnie couldn't pass up this Wishing well. It has two #291 pots on the sides and looks good in the living room. The #292 pot on the right is a factory defect. It weighs twice what a regular pot weighs and has a clear lip on the top. Click on the picture for a better look.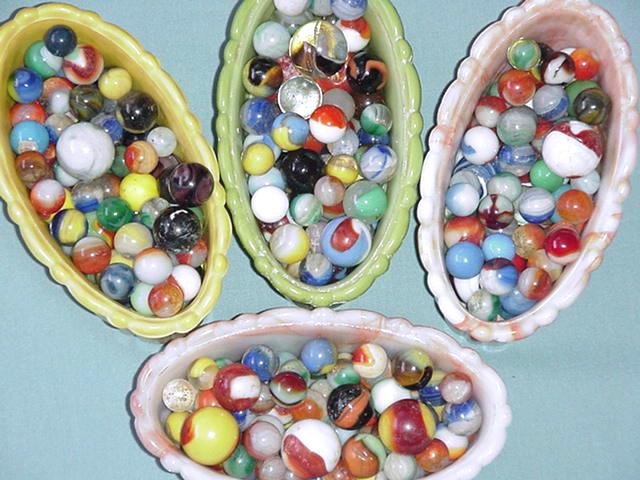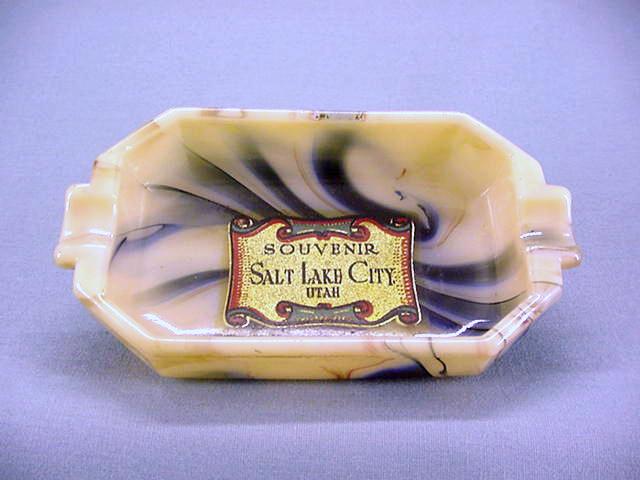 The rectangular ashtray on the left was Bonnie's first purchase on Ebay. She outbid Chuck Reichman!! She didn't know we weren't supposed to do that. Hard to see the decal in the picture but it is from Salt Lake City. The marbles on the right were all dug at the factory recently. I didn't dig them - just bought them from the guy who did.
---
Click Here To Return To The First Page
Click Here To Visit an informational page on Akro Agate
If you have comments or suggestions, email me at akro@comcast.net

This page created with Netscape Navigator Gold